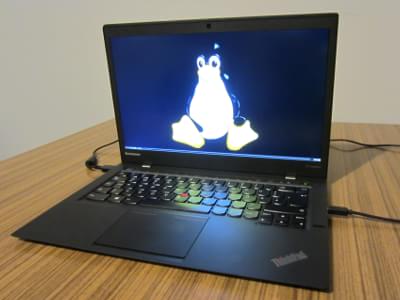 Linux on a Lenovo Thinkpad X1 Carbon 2014 (20A7)
I'm collecting notes related to this laptop, mostly regarding Linux support. I am running Gentoo Linux, but the information should be distribution agnostic.
Hardware
Works out of the box
Works with extra effort
Works partly
Does not work at all
Not tested
CPU CFLAGS
gcc option -march=corei7-avx optimizes for the CPU.
Touchpad
Xorg synaptics driver 1.8 got better support for the touchpad.
The current driver uses a deprecated PS/2 interface, it'd be better to RMI4 interface however it seems this is not ready yet.
GPU/Backlight
The xf86-video-intel driver is lately in really bad shape, so it is recommended to use xf86-video-modesetting instead.
However the modesetting driver does not support controlling the backlight yet. There's a perl script called ybacklight that uses an alternative sysfs interface and works with the modesetting driver. Alternatively there's cbacklight written in Python 3.
More info
Mako: Installing GNU/Linux on a 2014 Lenovo Thinkpad X1 Carbon
Arch Linux Wiki: Lenovo ThinkPad X1 Carbon (Gen 2)